Posted by
studiogreen
on Aug 7th, 2013 in
Latest News
|
0 comments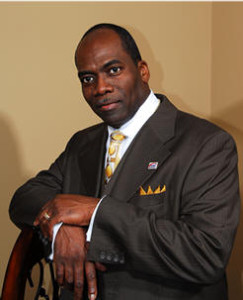 Matt 6:12 Forgive us our debts as we forgive our debtors. KJV.
A few days ago this Face book status was displayed "How many times will you go over the same event verbally, emotionally and otherwise. Why not forgive those who have wronged you, (you think) and MOVE ON. How long do you hold on to toxic hurts, messages, negative words spoken to you. Love yourself enough to forgive those who said/did/acted/ in a way you disapproved of, free yourself from that poison. It only hurts YOU. The other folks have forgotten it and have moved on. Do the same."
I'm not sure why I'm so amazed that children of God, those professing Christ likeness, those who have professed an acceptance of Jesus as Savior and Lord. Yet in all this profession, and testimony there is this very anti-Christian like attitude, this spirit that exist within some of the body of Christ is so not like Christ at all. We've all heard that cruel word spoken to us that just crush our spirits, ends our dreams, diminish our self-worth, and trips us as we run toward our goal. Or the emotional scars we carry through life due to an incident or incidents in our history, or (you add the trauma) that haunts us as we travel through life. We allow these stepping stones to become boulders in our way to progress and success. We seem to somehow allow these issues to dominate us as we lead the body of Christ. My amazement is that so many leaders are burdened and yet they don't see it as a burden because they have gotten used to carrying around this unforgiving spirit and believe its god ordained that they should possess it.
Well, let's see how our Lord and Master said we should handle an unforgiving spirit. In the scripture above He is teaching his disciples how to pray, yes, pray. And he said in this model prayer. When you address the Father in Heaven, you should consider yourself as one needing forgiveness from the Father. Since we were born in sin and shaped in iniquity, we all need to seek the forgiveness of our heavenly Father. Jesus said to the Apostles, when you pray, say to God," God, forgive us our debts as we forgive our debtors." This simply means if I forgive others for how they have wronged me then God you forgive me. However, if I refuse to forgive others for whatever the reason, then God I'm giving you the right the permission not to forgive me. Wow, here it is right in the Word of God. How do we pray to a Holy God with an unholy unforgiving spirit, how do we do it? How do we travel through life hanging on to this baggage, carrying it around on wheels when it becomes too heavy? Carrying this spirit in our garment bags, our computer cases, our purses and pockets. How do we carry around this unforgiving spirit day after day, week after week, month after month, year after year and every now and then we bring it out and polish it, and wash it, and shine it up and put it right back in our carrying case for the next journey.
Our forgiveness from God is directly tied to our forgiveness of others. Let's look at this; God will not forgive us when we refuse to forgive others. Life is too short, too uncertain, to travel through lit holding on to hurts and issues which are very real. I beg us to seek God presence in our lives, seek the help of the Holy Spirit to assist us in releasing the hurt, and poison we've been holding on to for days, weeks, months, years, decades. People of God, this is not a Godly attitude, not a Godly spirit and God is not pleased with that unbalance in our lives. I want to suggest that we release this hurt, release this anger, and release this un-forgiveness in your heart. And choose to live a life free of hurt and distorted, distracting, destructive, devilish attitude. Choose life; choose God's freedom in seeking God's forgiveness as we forgive. Forgiving others, demands God to forgive us. We're worth His forgiveness, so why not just make it happen for YOU.
Living in Him,
Bishop-elect Dale L. Cudjoe, D.Min.